WHY CHOOSE PRIME DRAFT STUDIO?
Founded in New Jersey on the belief that architects are obligated to understand the values of clients and transform those values into a built reality. The best projects are those that champion the interests, beliefs and goals that are at the heart of each client.
At Prime Draft Studio, we design New Jersey architecture from a multi-directional approach; no building design is a one-track thought. We focus on the inside, on your home, not just the exterior facade. There is celebration in how all areas of a building, inside and out, affect, impact and change each other. They dialogue and interact. There is always give and take. Each area is ultimately flexible. This is what makes design exciting. This is the mission of our New Jersey architects.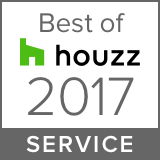 Contact Us Today For A Free Consultation On Your Architecture Project
How Can We Help With Your Next Project?
NEW RESIDENTIAL CONSTRUCTION
Whether you're looking to tear down and existing house and start over or go with completely new construction from the ground up, on vacant New Jersey land, Prime Draft Studio can deliver expert full-house designs.
ADDITIONS TO EXISTING HOUSES
Adding onto an existing house comes with its own set of architectural challenges. Our New Jersey architectural firm has the experience and expertise to overcome these architectural challenges with creative and affordable solutions for your home addition needs.
INTERIOR LAYOUTS AND SPATIAL PLANNING
The interrelation of the spaces of a home's interior can be a tricky puzzle to solve. Prime Draft Studio is skilled at developing interesting and efficient spaces within your NJ home.
About Our New Jersey Architect - Mike Sweebe
Mike Sweebe, AIA is the owner and creative director behind Prime Draft Studio. A New Jersey architect, Mike is a member of the American Institute of Architects and is also certified with the National Council of Architectural Registration Boards. He's a licensed and registered architect in the states of New York and New Jersey and services all of New Jersey.
Mike has 20+ years of experience and has worked on hundreds of successful architecture projects of all types. Mike has designed new, ground-up homes, home additions, home renovations, retail space makeovers, restaurants and day care centers, and a wide variety of other projects. Most of all, however, Mike has experience listening to clients like you and making their dreams a reality.
Contact Mike now .
See What People Are Saying About Prime Draft Studio
What stands out most for me is your empathy and great listening skills and desire to create something that reflects the client's wishes – balanced with your knowledge of what constitutes good design.
Knowledgeable and creative, interesting solutions in the redesign of our home – making it modern but still functional. Upfront about when we could expect designs and delivered on schedule. Responsive to our suggestions, and communicated in a timely manner. Highly recommended!
You are a true business man and a pleasure to work with and hopefully we will be able to do more business with you.